Still say you 

CANNOT

DO IT?

Still Making 

EXCUSES?




Dustin Carter
Our organization is dedicated to the physical and mental development of kids and teens today. 


Our dedication to aiding kids and teens who are classified as obese, is what we do best.  We assist kids and teens by providing fitness trainers and dieticians to help them change their health and make them stronger and more disciplined in their lifestyle choices. We call this the "FIT FOR ME" program. The six week cycle programs target the mind as well as the body. We help kids and teens understand that they are in control of their health, and with the right guidance, they can achieve what ever goals they set their mind and body while having fun! 
Remember, the best way to lose and maintain your fat weight is to:

JUST BE ACTIVE!

Because your body was not designed to sit inside all day!

FOOD IS NOT THE ENEMY, LAZINESS IS!

J.J. FALCON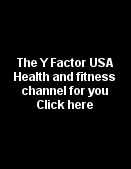 NEVER SAY

I CAN'T!

Where would Anthony Robles

of ASU be if he had told himself I can't do this.

You can; Whether in college......

Anthony Robles

NCAA Champion 125lb

Arizona State University

...or high school,

you can!

Any excuse is

inexcusable.

JUST BE ACTIVE!!

The most rewarding thing you can do in your life is to set goals and go for it!

Though the road getting there is filled with bumps, hills, hurdles, surprises, pain, and set backs, you must continue to push through the adversity, because there is nothing more fullfilling than finally reaching the end and celebrating the rewards of the accomplishments you worked so hard to achieve.

                                  J. J. Falcon

               SPONSORED BY: ACTIVE PRO

                   www.activeprousa.com